Rosa Ayala, right, has run Zapateria Estrella in Plaza Vigil since 2015. — Tarmo Hannula/Register-Pajaronian
Even though she was a single mom with five kids and was working two part-time jobs — one as a driver and another at a nursing home in Santa Cruz — Rosa Ayala would set up shop at the Watsonville Flea Market every Sunday and sell shoes, a passion project for her.
An immigrant from Guadalajara, Mexico, Ayala came to the United States in the late 1980s and worked multiple jobs, including in the restaurant industry and picking berries in the fields. She had been a successful business owner before, but was again able to follow her passion for entrepreneurship again by selling shoes.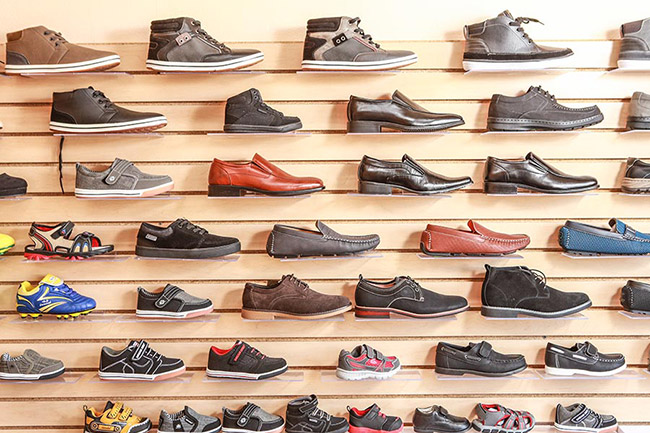 With the help of El Pájaro CDC, Ayala was able to turn that passion into her own shoe store, Zapateria Estrella, which has been open in Plaza Vigil since 2015. Going from a flea market to her own brick-and-mortar presented many challenges, but working with El Pájaro helped her surmount those barriers.
"In reality, you don't know how to start," she said in an interview with the Watsonville Register-Pajaronian. "It sounds easy. It sounds like you can just set up and sell, but once they started asking questions you see how it's more than that. What's the business name? What are you going to sell? What's your business strategy? How much space do you need? It's a lot harder than you think."
Thanks to El Pájaro CDC's classes and training programs, she was able to learn the ropes of owning a small business — when to open, how to advertise, how to schedule sales, how and when to upscale. They also helped her obtain the right permits and loans to get her started and maintain the business.
"It's beautiful that there are people that want to help you," Ayala said about El Pájaro. "Sometimes the world feels like it wants to shut you out. Things get hard. But there are people out there who do want to help."