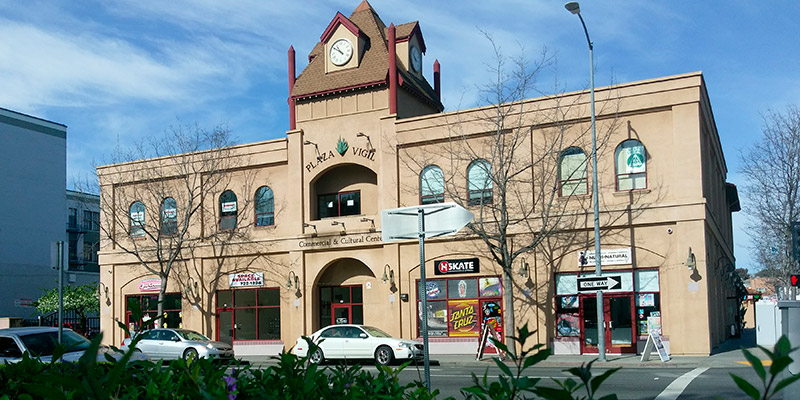 El Pájaro CDC is best known in Watsonville for the successful retail business incubator, Plaza Vigil. Opened in 1996, Plaza Vigil has 16 small retail spaces available to low-income, Pajaro Valley entrepreneurs. Applicants attend entrepreneurial training and submit a business plan. Once accepted to the program, El Pájaro CDC provides training, business consulting, administrative and marketing support.
Commercial Kitchen Incubator

The Commercial Kitchen Incubator is a shared‐use commercial kitchen launched in July 2013 to support local specialty food related businesses on the Central Coast. El Pájaro CDC provides access to a professionally equipped through its commercial kitchen, comprehensive technical assistance and access to markets.
Coming in 2022! Additional layers of incubation are being added for food entrepreneurs including a retail outlet in downtown Watsonville and a small batch co-packing line.
Childcare Business Program
For more than 20 years El Pájaro CDC has been a micro‐enterprise development partner with Santa Cruz County Child Development Resource Center. El Pájaro CDC staff and consultants provide no-cost workshops and specialized business consulting to home-based childcare businesses.